State of the Black World
Conference IV
Racial Healing and Collaboration for Black Empowerment
November 16-20, 2016, Newark, NJ
Overview of Conference Issue Area Plenary Sessions and Tracts
Each Town Hall Meeting, Issue/Area Plenary and Working Session Tract will discuss the subject matter within the context of the concept of Racial Healing and Collaboration for Black Empowerment broadly defined. The goal is for each session to address the critical need to heal and repair Black families, communities and nations from the centuries, generations and ongoing damages inflicted by enslavement, colonialism, segregation, discrimination, racial violence, repression, oppression, exploitation … as a consequence of white supremacy and structural/institutional racism.
Equally important, each session is intended to seriously explore how to draw on the cultural, spiritual, historical and institutional strengths and assets of people of African descent to enhance or devise collaborative strategies and models for Black empowerment. No matter the topic or issue area, we must answer the questions of how do we learn from our history and each other, and how do we work collectively to build free, wholesome, just and humane families, communities and nations. Accordingly, recommendations for action should be based on the guidelines employed for State of the Black World Conference III: What is it that we as people of African descent must do internally to achieve healing and empowerment? What is it that we must demand of private institutions, e.g., financial institutions and businesses that benefit from Black resources? And, what should we demand of government and public agencies as taxpayers?
There will be a Plenary Session for each of the Issue Areas listed below and a seven hour Working Session Tract dedicated to each Issue Area on the fourth day (Saturday) of the Conference.
Rick Adams,
Chairman, Institute of the Black World 21st Century
Description of Issue Area Plenary Sessions and Tracts
Pan African Institute and Reparations: Will bring together leaders, scholars, activists, advocates and concerned participants to assess the internal and external challenges of building socially responsible nations/societies in the post-colonial era and opportunities to enhance or build transnational collaborations, networks and movements for self-determination, democracy and development. The continuing onslaught of neo-colonialism; crises of ethnic tensions/conflict;the growth of vibrant civil society movements for reform; the rapidly expanding global movement for reparatory justice;the role of multi-lateral bodies like the African Union and CARICOM; and, the role and responsibility of the African Diaspora are among the topics/issues that will be discussed.
Religion, Spirituality and Liberation: Will discuss the vital role of faith-based institutions in advancing the Black Freedom Struggle historically, the building and support of independent Black institutions and the power of religion and spirituality as inspirational and motivational forces in healing Black families and communities. Organizations, institutions and movements that exemplify the practical application of Black Liberation Theology and the prophetic faith tradition will be examined as models for addressing the crises of Black families, communities and nations.
Culture and Education for Black Survival and Development: Will discuss the importance of an African-centered framework as the foundation for Black/African identity and the preservation and development of the Black family, Black institutions, communities and nations. Models and strategies for controlling the education of Black youth, students and children and the creative use of Black art and culture, including hip hop, as a liberating force are among the issues that will be discussed.
Mobilizing/Organizing Hip Hop Activists and Cultural Workers for Black Empowerment: Consistent with the theme of SOBWC IV, this session will convene socially conscious Hip Hop Activists, Rap Activists and Cultural Workers to discuss a racial justice/social justice agenda and engage in a cross-generation dialogue on utilizing art, culture and activism to promote Black empowerment in the U.S. and the Pan African world.
Beyond the War on Drugs: Healing Black Families and Repairing Black Communities: Will discuss the intensifying movement for transformative change in criminal justice and policing policies and practices and proposals to heal and repair the damages inflicted on Black families and communities by the War on Drugs and racially-biased criminal justice policies.
Economic Development for Black Empowerment: Will examine existing and promising models and movements for economic/business development which have the potential to substantially enhance the empowerment of Black people. Economic sanctions/boycotts and Buy Black Campaigns to develop and advance Black interests will also be discussed.
Sustaining and Enhancing the Black Family: Will assess the crucial role of African-centered Black professional organizations in devising and implementing strategies, policies and practices to heal and strengthen Black families as foundational to wholesome and humane Black communities and nations. Emancipation Healing Circles, the internal crises of fratricide and murders in Black communities and the need for disaster preparedness, relief strategies and environmental justice are among the areas that will be discussed.
Assess the Implications of the 2016 Presidential Election for Black America and the Pan African World.
Intensify the U.S. and Global Movements for Reparatory Justice as Part of the U.N. Decade for People of African Descent.
Strengthen Bonds of Cultural, Social, Economic and Political Unity Between Africa and the Diaspora.
Offer Analyses of the Crises that Afflict Black Families, Communities and Nations and Examine Strategies, Initiatives and Models for Healing and Black Empowerment.
Promote Principled Cooperation, Collaboration and Unity Among Black Leaders, Movements, Organizations, Institutions and Agencies to Enhance Global Black Empowerment.
Promote Cross -Generational Dialogue and Engagement to Enhance the Black Freedom Struggle.
Strengthen the Institute of the Black World 21st Century as a Good Faith Facilitator and Resource Center Promoting a Culture of Collaboration for Healing and Black Empowerment.
Special Goal / Initiative
Mobilize Two Thousand (2,000) African Americans, Haitian Americans and friends of Haiti for a Pilgrimage of Hope to Haiti in 2017 – A Humanitarian and Development Cruise to Provide Human and Material Support for the World's First Black Republic via the Haiti Support Project's Model City Initiative.
Speakers
*Partial List of Invited Speakers, Panelists and Resource Persons
PM Dr. Ralph Gonsalves

Hon. P.J. Patterson

Hon. Minister Louis Farrakhan

H.E. J.N.K. Mamabolo

H.E. Tete Antonio

Sir Hilary Beckles

Danny Glover

Opal Tometi

Susan Taylor

Jasiri X

Dr. Leonard Jeffries

Prof. Charles Ogletree

Maurice Mitchell

George Fraser

Rev. Dennis Dillon

Nataki Kambon

Dr. Verene Sheppard

Haki Madhubuti

Sonia Sanchez

Dayvon Love

Dr. Annelle Primm

Rick Adams
Dr. Julianne Malveaux

Dr. Wade Nobles

Atty. Faya Rose Toure

Dr. Marc Lamont Hill

Dr. Maulana Karenga

Melanie Campbell

Makani Themba

Marc Morial

Rev. William Barber

Tef Poe

Dr. Joe Baptiste

Hon. Lionel Baptiste

Mireille Fanon Mendes-France

Don Rojas

Mark Thompson

Nick Taliaferro

Carl Nelson

Rev. Buster Soaries

Damon Jones

Michael Simanga

James Hill

Dr. Zachery Williams
Dr. Divine Pryor

Dr. Adelaide Sanford

Bill Fletcher

George Gresham

Ronald Hampton

Fredrica Bey

Larry Hamm

Toni Oliver

Leonard Dunston

Carlyle Holder

Atty. Nkechi Taifa

Dr. Patrica Newton

Dorothy Johnson-Speight

Deborah Small

Dr. Chika Onyeani

Dr. Iva Carruthers

David Commissiong

Dr. Greg Carr

James Early

Dr. Julius Garvey

Dr. Kevin Mwata Washington

Atty. Warren Ballentine
*The partial list of Speakers, Panelists and Resource Persons is a representative sample of those who are being invited to participate in these roles at SOBWC IV. Most are friends, allies, supporters with whom we have excellent relationships. Therefore, we fully anticipate that the majority of them will confirm their participation.
5 Day Conference Schedule
WED NOV 16TH – SUN NOV 20TH
The Robert Treat Hotel
50 Park Place, Newark, New Jersey 07102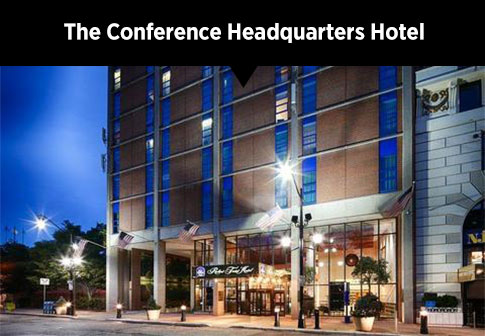 Robert Treat Best Western Plus
50 Park Pl., Newark, NJ 07102

Please book room(s) at the Double Tree Hotel – Free shuttle to the Robert Treat Hotel.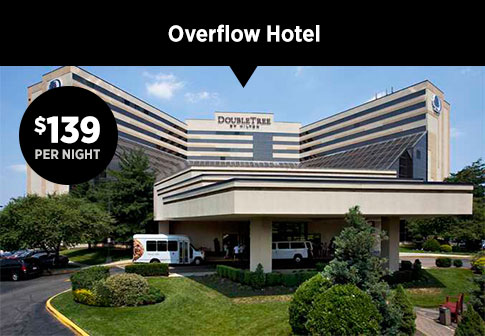 Double Tree Hilton Newark Airport
128 Frontage Rd., Newark, NJ 07114
Room Rate: $139.00 per night plus tax, single or double – Limited number of rooms, first come, first serve. Free Shuttle to the Conference Provided
Call for Reservations: 800.222.8733
Use IBW Discount Code: SOBWC
Registration is now closed