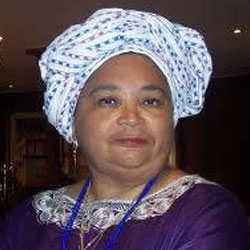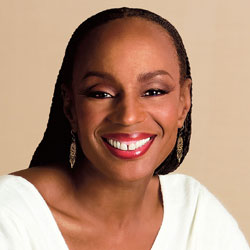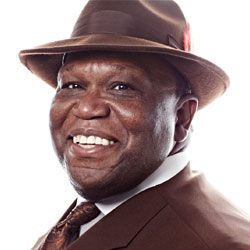 Countdown to SOBWC IV – Bulletin # 3
Black Family Summit to Present Strategies to Heal Black Families and Communities
Consistent with the theme Racial Healing and Collaboration for Black Empowerment, the Black Family Summit (BFS), which is affiliated with the Institute of the Black World 21st Century (IBW) will focus on solutions to the crises confronting Black families and communities in the U.S. and the Pan African World. BFS is comprised of twenty-seven (27) socially-conscious Black professional organizations which were initially convened by the Honorable Minister Louis Farrakhan in conjunction with the 10th Anniversary of the Million Man March.  Baba Leonard Dunston, IBW Board Member and former President of the National Association of Black Social Workers, serves as the Convener of BFS.
According to Baba Dunston a Plenary Session, Friday, November 18th, 3:30 – 6:00 PM and a series of Working Sessions on Saturday, November 19th will assess the crucial role of African-centered Black professional organizations in devising and implementing strategies, policies and practices to heal and strengthen Black families as foundational to wholesome and humane Black communities and nations.  Emancipation Healing Circles, the internal crises of fratricide and murders in Black communities and the need for disaster preparedness, relief strategies and environmental justice are among the areas that will be discussed.
Nana Dr. Patricia Newton, M.D., MPH, M.A., CEO/Medical Director, Black Psychiatrists of America, Baltimore, MD will be the Principal Presenter for the Plenary Session which will include Panelists: Dorothy Johnson-Speight, CEO, Moms for Peace, Philadelphia, PA;  Annelle Primm, M.D, MPH, Convener, All Healers Mental Health Alliance, Baltimore, MD;  J. Toni Oliver, MSW, President, Nat'l Assoc. of Black Social Workers, Atlanta, GA; Dr. Mwata Kevin Washington, President, Assoc. of Black Psychologists, Washington, DC;  Enola Aird, Esq. President, Community Healing Network, New Haven, CT; Carlyle Holder, Immediate Past President, Nat'l Assoc. of Blacks in Criminal Justice, Clermont, FL; Joseph Muhammad, Past President, Int'l Assoc. of Black Professional Fire Fighters, Virginia Beach, VA; Vickie Casanova Willis, MBA, MAT, Ph.D Candidate  President/Board Chair, Nat'l Conference of Black Lawyers, Chicago, IL; and, Salim Adofo, Vice President, National Black United Front, Jersey City, NJ.
Susan L. Taylor, former Editorial Editor, Essence Magazine, Founder/CEO, National CARES Mentoring Movement, will present the Charge and Call to Action. Nick Taliaferro, Radio Talk Show Host, WURD, Philadelphia will be the Moderator.